Changing Class Permissions
eduClipper requires all student users to provide a grade upon registration and uses that information to infer student ages and set basic permissions for what they can and can't do.  Teachers can restrict classes, groups, or individual students permissions or be less restrictive.  When changing permissions to be less restrictive, it is best to check with your district administrators and/or student's parents to ensure you are abiding by any policies or preferences that your institution may have.
To change individual permissions click on the student's profile to load their profile page.  You will see a button on the left that says, "Edit Permissions".  Clicking this will show all the options that you will have regarding that student. 
Below is a sample of what the Edit Student Permissions panel looks like and allows the teacher to control.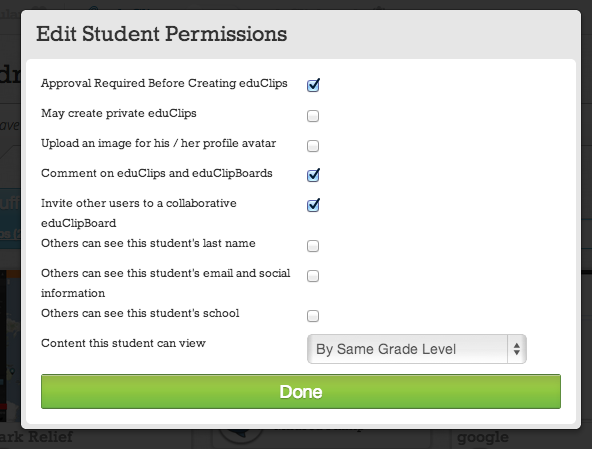 Please note that if you change all class permissions afterwards, this student will be changed along with the rest of the class.