Creating an eduClip is easy to do.
When you are logged into eduClipper, click on the "Add Content" button.
The add panel will slide out revealing three ways to add content to the website. 
You can select a file or drag a file to the drop box.  This can be a document (PDF, Word Doc, Excel File or an image.)
You can click on the web icon and can paste in a URL or enter embed code from sites like YouTube, Vimeo, Prezi, and many more.
You can click on the Google Drive logo to pull in any of your Google Drive content as well.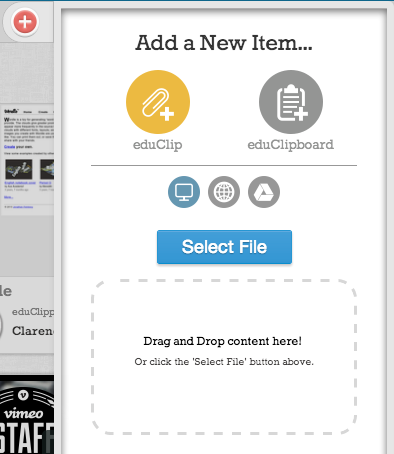 When you add content you can create a title and description for your content as well as tag it, select an eduClipboard to add it to, and even mark the clip as private if you want to.